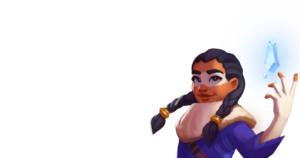 We are looking for a passionate 2D artist who is dynamic and is excited about bringing designs to life for our games. You will work closely within a small team where both your technical skills and creative vision will help shape our mobile multiplayer game. You will have a broad range of skills and be able to concept and design our game characters and environments as well as UI and other 2D game assets. You take pride in building great visuals but also are know when it's not the time to polish.
01
MAIN RESPONSIBILITIES
Main Responsibilities
Work with the art team on all aspects of the game from character concepting to UI implementation.
Develop 2D assets for the game and game related artworks.
Understand game design ideas, visualise and turn them into concepts for new characters and environments.
Design and implement game UI.
Be passionate to push visual quality of the game or streamline workflows
02
MVP SKILLS
MVP Skills
Excellent knowledge of 2D creation software (Photoshop and Adobe Illustrator).
At least one shipped title in the games industry.
Proven track record of both artistic and technical creativity with a passion for solving problems.
A proactive communicator, willing to give and receive constructive feedback
03
POINT PLUS
Point Plus
Good skills in digital painting and backgrounds art
04
REQUIRED
Required
Portfolio demonstrating an ability to work on different aspects of the game