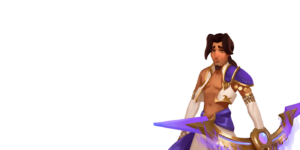 CLIENT TECHNICAL
DIRECTOR
Full-time
We are looking for an experienced Technical Director (Client) to join our team.
As a Technical Director you will be leading the entirety of the client-side engineering department, as well as working alongside the studio manager, backend technical director and the product team to define the vision and the roadmaps for a variety of products.
We are looking for someone who can lead, mentor and inspire our engineers to deliver high quality and highly competitive games in a new emerging market.
A perfect candidate will have the ability to handle context switching and put equal emphasis on high level planning as well as leading by example by delivering high quality solutions themselves.
We are looking for an excellent communicator who feels at home when discussing and analyzing game design ideas as well as UX patterns.
This role is an exciting opportunity for a veteran Technical Lead or an experienced Technical Director who would want to have a chance at leaving their mark in a newly emerging market within the gaming industry. Additionally as we grow the studio and our products the right candidate in this role will have an opportunity to grow along with the company picking up new responsibilities if that is what they would want.
01
MAIN RESPONSIBILITIES
How To Play
Responsible for all technical architecture and processes choices.
Supervise and participate-in all projects from staffing, technology/tools choices, risks evaluation, dependencies with other projects to ensure the best quality is achieved.
Recommends solutions and approves plans and roadmaps.
Manage the client engineering teams.
Identify and solve technical problems as they arise, including cross-platform issues, debugging, profiling and optimizing for reduced memory usage and increased real-time
performance.
Making sure that the delivered products are maintainable and flexible enough to change with the market.
Research new tools, techniques and processes and how they can benefit the studio.
Collaborate productively, communicating ideas and issues clearly across disciplines.
Exceptional analysis and problem-solving skills.
Architect and participate in implementing all the different game modules and systems.
Work closely with department leads to identify and set technical restrictions and ensure the team adheres to them.
02
MVP SKILLS
Endgame
5 years as a Technical Director or Senior Technical Lead on games projects (including mobile platforms).
Shipped multiple games as a service (server driven, live ops enabled products).
Experience with working on a project across all stages of development from concepting through prototyping to production and live operations.
Experience growing engineering teams and great mentorship skills.
At least 5 years of experience working with Unity on game projects.
Veteran C# engineer.
Good knowledge of backend technologies.
Excited and enthusiastic about f2p blockchain gaming.