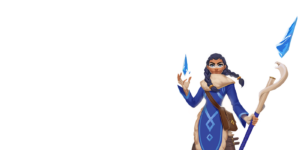 COMMUNITY MANAGER
Full-time
Languages wanted
English - fluent.
Any other language is a plus, especially if it's Italian, Spanish, Russian, Indonesian, Filipino or Brazilian / Portuguese.

01
MAIN RESPONSIBILITIES
How To Play
Be the voice of the studio and actively participate with our community.

Develop effective strategies, and content plans to increase community engagement and drive excitement for our games. 

Plan, execute and report on community events, and other activities in line with in-game content, and other marketing activities.

Provide meaningful feedback on community sentiment and feedback to grow and retain an engaged player base.

Ensure the reputation of Pixion and its games is maintained through tone of voice and communication style.

Inform and engage our players through diverse social channels, and ensure the players' input is communicated and answered.

Participate in creating and publishing content for our games' social media- and community channels, including text copies, static images, and videos.

Tailor communication for each social channel and its algorithms to maximize the content's reach.

Moderate our games' social media, community channels and store reviews. Manage a team of volunteer Moderators, their rewards and applications.

Assist in the production and own the moderation of livestreams, AMAs and other live-content.

Assist in defining community goals, analyse results and prepare reports, including improvements for the next circle of planning.

Collaborate with the whole team to develop and execute the general communication strategy.
02
MVP SKILLS
Endgame
3+ years of experience in a community, social media, or other public communication-related field.

2+ years of experience in game development or the web3 industry.

Experience in preparing and supporting a product's community for major updates that affect their experience.

Strong understanding of community development and management. 

Good knowledge of growing and maintaining social media and community channels, especially Twitter and Discord. 

Experience with Discord Server management, functions, security and infrastructure.

Good writing skills and practical experience in writing and editing articles, blog posts and other text copies.

Excellent verbal and written communication skills in English.

Good analytical and reporting skills with detail-oriented and consumer-centric focus.

Excellent interpersonal skills to interact with the community and internal teams.

Self-motivated with the ability to develop new initiatives and to manage multiple tasks with little supervision.
03
POINT PLUS
Secret Level
Avid in playing competitive mobile games and/or Web3 games.

Previous experience with Mobile, Blockchain, and Web3 industries.

Experience in creating and editing images and/or video content.

Experience in moderating and/or co-hosting live streams.

Excellent verbal and written communication skills in a combination of the following languages: Italian, Spanish, Russian, Indonesian, Fillippino or Brazilian / Portuguese.