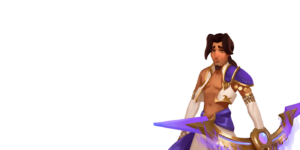 MARKETING MANAGER
Full-time
We are looking for a Marketing Manager (Full-time remote) to join our team and lead the go-to-market strategies for our blockchain-lite multiplayer game.
We have an immediate need for a Marketing Manager who will lead and spearhead our go-to-market strategies for our blockchain-lite multiplayer game. You will drive the overall planning and execution of our marketing campaigns in partnership with C-Level and Team leads. The space is moving fast and so being agile and adaptable does not phase you. You'll create market leading initiatives to grow our audience and games and you won't be afraid of making big decisions. You are excited about the responsibility of building the studio and its games with the rest of the team.
01
MAIN RESPONSIBILITIES
How To Play
Set and create activations to grow, engage and build our audience and IP
Be able to communicate objectives and strategies, create assets, implement post-execution analysis for product and business
Work closely with community and product teams to include player feedback in the establishment of our go to market plans, making sure they resonate positively with our players
Create and build partnerships and follow up on business reporting related to monetization, marketing and product releases
Excellent project management and planning skills
Strong relationship building and communication skills
01
MVP SKILLS
Endgame
Previous experience launching B2C products in the entertainment industry.
Strong background in tech industry.
Able to plan, project and report campaign goals and budget.
Keen follower and practical knowledge of the blockchain + crypto space.
Solid understanding or interest of the gaming space.
Able to draft excellent project briefs and content specifications.
Strong relationship management and leadership experience.
Proven track record in devising, planning and executing successful go to market campaigns across multiple channels and disciplines.
Delivery focused. You push for the team and studio, not your own campaigns and benefits.
Have a sales attitude and able to follow clear direction to create effective commercial communication.
Have a growth mindset and always wanting to learn new best practices.
03
POINT PLUS
Secret Level
Managed relationships with IP owners across games, film, TV, books, comics and other.
Knowledge and experience of launching games on mobile or PC.
Strong quantitative, analytical, and problem-solving skills.
Ideal candidate has experience operating across multiple markets, with knowledge of global and local regulations.
AAA experience