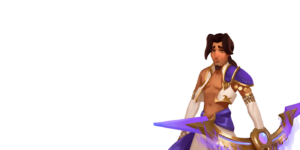 TECHNICAL ARTIST
Full-time
We are looking for a passionate Technical Artist who is dynamic and is excited about bringing designs to life for our games.
01
MAIN RESPONSIBILITIES
How To Play
Acting as a bridge between Art and Engineering.
Implementing Assets into the game and providing support for the art and development teams on best practice.
Create and maintain shaders and visual effects within the project.
Developing and maintaining art pipelines and processes.
Testing new tools and vetting workflows before deployment to production.
Helping to promote performance optimization for art assets by creating clear standards.
02
MVP SKILLS
Endgame
Experience as a digital artist, knowledge of digital art tools: Maya, Photoshop, or similar.
Scripting experience for the creation of tool for game engines, python, C# or similar.
Familiarity with game development.
Knowledge of Unity, Unreal Engine, or other game engines, and you can communicate effectively with developers.
Knowledge of UI creation and structures to facilitate rapid iteration.
Proficiency in technical problem-solving and debugging game content.
A results-oriented and collaborative approach to development.
Experience with Mobile platforms and their limitations.
03
POINT PLUS
Secret Level
Experience with rigging or animation is a plus.