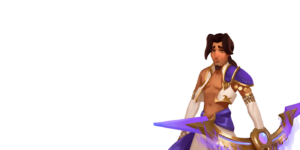 UNITY DEVELOPER
Full-time
We are looking for an experienced Unity Game Developer who will be at the heart of our team. They will be a driven, talented developer who contributes not only to the code, but to the entire product.
You will be an integral part of this talented team and game development process, contributing not only on the code but also with your passion for games and how to build them. You love new programming challenges and strive to deliver great products and technology. You are excited about going on a journey to build a studio responsible for the best blockchain lite multiplayer games.
01
MAIN RESPONSIBILITIES
How To Play
Design, architect, test and implement game features and framework ranging from tools, gameplay and Ai.
Take an active part in product creation.
Maintain and optimize new and existing game features.
Deliver high quality and well-structured code.
Share knowledge with the rest of the team to move the game forward.
02
MVP SKILLS
Endgame
Have shipped at least one mobile title in the industry
Excellent C# / C++ knowledge
Unity 3D experience essential
Professional experience from game development
Professional experience from Android or iOS development
Excellent teamwork skills, flexibility, and ability to handle multiple tasks
Passion for software development and OO Design
Capable of taking a technical responsibility for a product or project
Enjoy the start-up feel and strive in a results driven environment.
03
POINT PLUS
Secret Level
Passionate about mobile and blockchain games or gaming.
Experience working on multiplayer games.