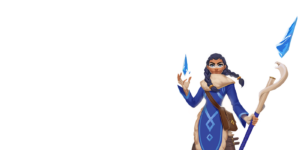 Are you a seasoned 3D Game Artist with a knack for bringing characters and environments to life in a stylized art style akin to the magic of Disney? Do you thrive in an environment that encourages creativity, iterative processes, and fast feedback loops? If so, we want you to be a part of our passionate team!
01
MAIN RESPONSIBILITIES
How To Play
Character Artistry: Create visually stunning and memorable 3D character models, ensuring they fit seamlessly into our game worlds.

Environment and Prop Design: Craft captivating and immersive 3D environments and props, contributing to the overall game atmosphere.

Stylized Art Style: Develop and maintain a consistent, stylized art style in line with the charm and appeal of Disney's creations with the ability to adapt concepts to fit this style.

Platform limitation knowledge: Understanding the restrictions associated with the mobile platform and able to create optimized models, UV's and textures.

Autodesk MAYA: Utilize Autodesk Maya to model and texture characters, environments, and props.

Strong Anatomy Abilities: Demonstrate a deep understanding of anatomy and apply it to character design, creating relatable and expressive characters.

Collaboration: Collaborate closely with the art team, designers, and developers to ensure artistic vision aligns with gameplay goals.

Iterative Processes: Embrace iterative design processes, incorporating feedback and making necessary revisions to achieve the best possible visuals.

Fast Feedback Loops: Adapt to a fast-paced development environment, responding quickly to art direction and feedback.
02
MVP SKILLS
Endgame
Experience in mobile games development and a good understanding of platforms and engines restrictions.
03
POINT PLUS
Secret Level
Rigging.
Realtime VFX in Unity.
3D Animation.
04
REQUIRED
Must Have
A robust portfolio showcasing your character and environment work, with a focus on stylized art.

Proficiency in Autodesk Maya, Zbrush or Blender for 3D modeling, texturing.

Strong understanding of anatomy, character design principles, and stylized aesthetics.

Excellent communication and collaboration skills.

Proven ability to work effectively in a team-oriented environment.

Experience in the mobile game industry.