Pixion Games Publishes Litepaper & Announces Official Trailer Reveal of
Play-to-Own game 'Fableborne', To Be Launched on Avalanche.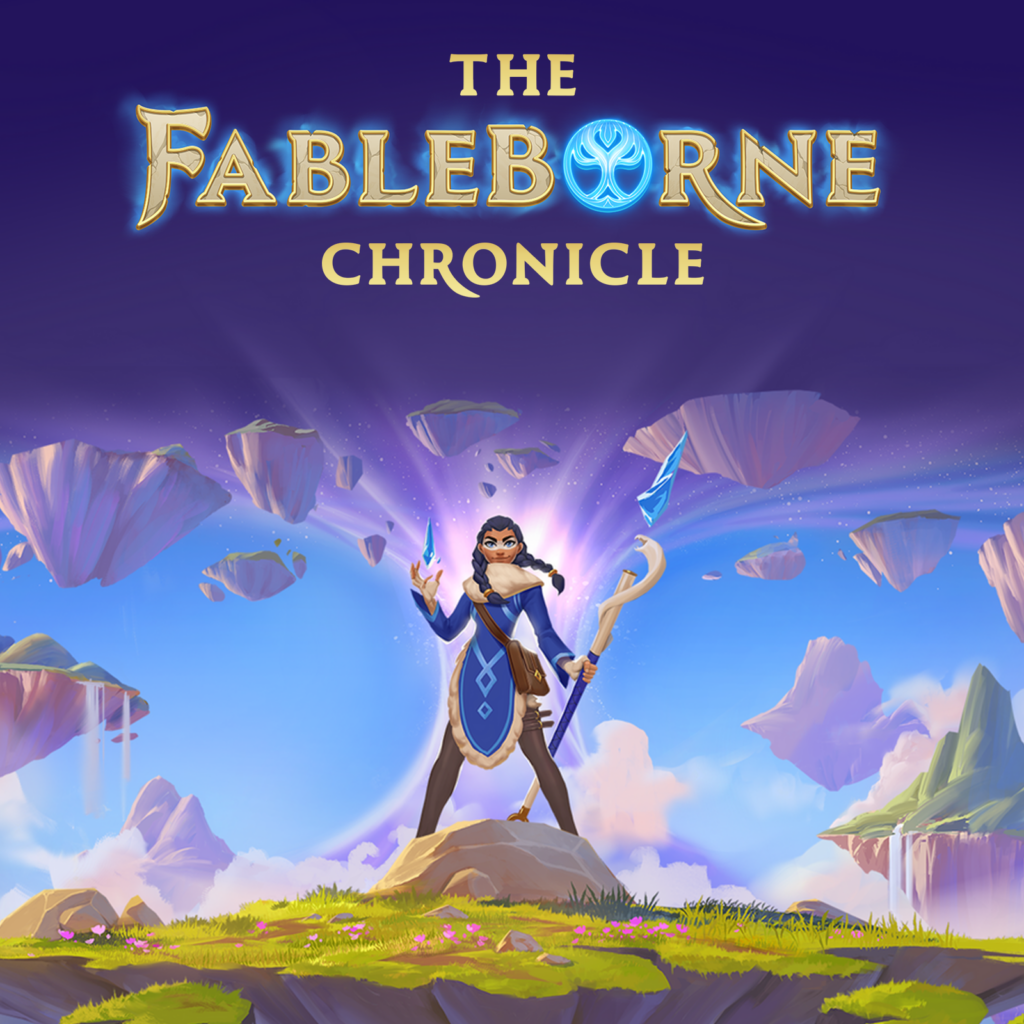 London, UK, September 1st, 2022 – Pixion Games, a leading-edge web3 game studio, developing their first mobile title, 'Fableborne', a competitive ARPG Play-to-Own game, is announcing the release of the game's Litepaper today. This Litepaper lays out the various components of Pixion's plan to build a sustainable on-chain game economy with the new Play-To-Own model.
Fableborne is an action RPG blended with strategic base building, created by seasoned industry veterans. Players can build their base, raid their opponents and upgrade buildings and echoes in a world rich or lore with a stunning art style and a fun gameplay loop.
Pixion is committed to leveraging the power of blockchain to deliver even more engaging gaming experiences. Flexibility, scalability, and safety in the blockchain were tantamount, so by choosing Avalanche blockchain to build Fableborne, Pixion is aiming to have a seamless Play-To-Own experience. With the future plan of Avalanche subnet usability, Pixion games will benefit from a customizable dedicated space in the blockchain that inherits Avalanche main net security.
After developing various prototypes over almost the last two years and finding fun in the core gameplay loop, Pixion Games plans to roll out the first playable build of Fableborne in the coming months. The release of the Litepaper marks the next critical milestone for the developer and ensures Pixion's commitment to building Fableborne as a fair, transparent, and sustainable blockchain game that offers a solution to the current ownership issues and high entry barriers in web2 gaming and Play-To-Earn models.
In web2 gaming, players do not truly own any content that they have purchased or acquired otherwise, they are merely obtaining the right to use content that developers create on their game accounts. In blockchain gaming, the first wave of Play-To-Earn games introduced an undeniably high entry barrier for most players, preventing them from enjoying the game and its gameplay entirely. The Play-To-Own model in Fableborne strives to solve both of these problems.
Play-To-Own shifts the focus to giving players ownership through play and eventually being incentivized over the accumulated value. Meanwhile, Play-To-Earn focus has always been to compensate players with in-game tokens that are also inflationary. And at the same time, without any new players joining the game, these tokens quickly lose value, creating the unsustainable in-game economy problem in blockchain gaming as we know it.
With the Play-To-Own model in Fableborne, any digital item acquired by players will carry a tangible value as it can be liquidated or accumulated as players prefer. Fableborne is Free-to-Play and with no monetary entry barrier, any player can fully enjoy the game and compete against others to claim real-value rewards in 'Pixion League', a limited-time tournament that takes an asynchronous approach, all in-app. Every rewards accumulated in Pixion League will have a real in-game utility that can also be used throughout the gameplay.
The Litepaper, referred to as 'The Fableborne Chronicle', will also lay out in detail the context and strategy of their vision to create a self-sustainable in-game economy that aims to reduce surplus issuance by re-circulating the existing token allowance that will be distributed in Avalanche. Providing accessibility and comprehensible onboarding for non-crypto native users is also part of their Tokenomics vision.
Estimating a high amount of on-chain transactions as the game progresses, speedy and low transaction fees has become a mandatory requirement. Avalanche is the perfect choice to build Fableborne in.
Until now, the game's community has been eagerly awaiting Fableborne's gameplay reveal and this wait will soon be over. The official Fableborne Trailer Reveal is releasing on September 8th.
To not miss out on the reveal, visit the official Fableborne website and subscribe to the Fableborne newsletter, follow the game on Twitter and Medium, subscribe on YouTube, and join the community on Discord.

About Avalanche
Avalanche is the fastest smart contracts platform in the blockchain industry, as measured by time-to-finality, and has the most validators securing its activity of any proof-of-stake protocol. Avalanche is blazingly fast, low cost, and green. Any smart contract-enabled application can outperform its competition by deploying on Avalanche. Don't believe it? Try Avalanche today.
Website | Whitepapers | Twitter | Discord | GitHub | Documentation | Forum | Avalanche-X | Telegram | Facebook | LinkedIn | Reddit | YouTube

About Fableborne
Fableborne is an isometric play-to-own multiplayer game where you embark on a journey to explore the Shatterlands. Built accessible and mobile-first, a perfect blend of Action RPG and Base Building where you fortify your island and attempt to raid other players' bases for gold and glory.
Play in asynchronous player-versus-player battles, or hone your skills during challenging boss battles in the player-versus-environment mode.
Compete in the Pixion League, collect resources, and claim your well-earned rewards to own your favorite Fableborne Heroes!
Website | Twitter | Discord | Telegram | YouTube | Medium
About Pixion Games
Founded in 2017, Pixion Games creates exciting multiplayer games that are easy to understand, hard to master, but ultimately fun to play in short sessions. Pixion Games was formed by veterans from Konami, Garena, Gala Games, Square Enix, Sony, Wargaming, Pixonic, Ubisoft, NCSOFT and many of the world's most formidable game studios, with a proven track record in developing multiplayer experiences for millions of players.
Website | Twitter | LinkedIn | News
BACK TO ALL NEWS